This user is a Wikipedioog Sysop

This user is a Bureaucrat/Admin.
Please leave a message on this user's talk page for assistance.
This user is a Pocket God Wiki Police Officer

This user is a Pocket God Wiki Officer.
Do not do anything vapid or he will put you in jail! Or shoot you!
About Me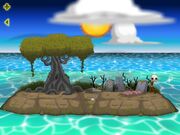 Hey Pocket God lovers! My name is Adarsh Mokashi and I am from India. I am the main Administrater and Chat Moderator at the moment. So if you have any questions, suggestions, comments, concerns, please contact me!
My Favorite Pages
My favorite pages are all those which I have improved.
My Achievments
I am currently ranking fourth on this wiki!
I have also earned the Wiki Planner badge for adding 750 articles to categories, which no one has till now!
I made the 22,000th edit on this wiki!
I have edited the most number of Glitch Pages on this wiki!
I am the coolest member of the Pocket God wiki! :D
Islands/Areas in Pocket God: Journey To Uranus
Community content is available under
CC-BY-SA
unless otherwise noted.